From Lucy's first game I made sure she had a scarf. I remember hounding my Dad to get me a scarf when I was a kid and I was so pleased to wear it when I got it. I still have it now, my slightly younger brother-in-law called it 'retro' the other day. I'm choosing that to mean cool and not old. The clothes we wear in situations are an important sign of community. They're a badge to show what we have in common.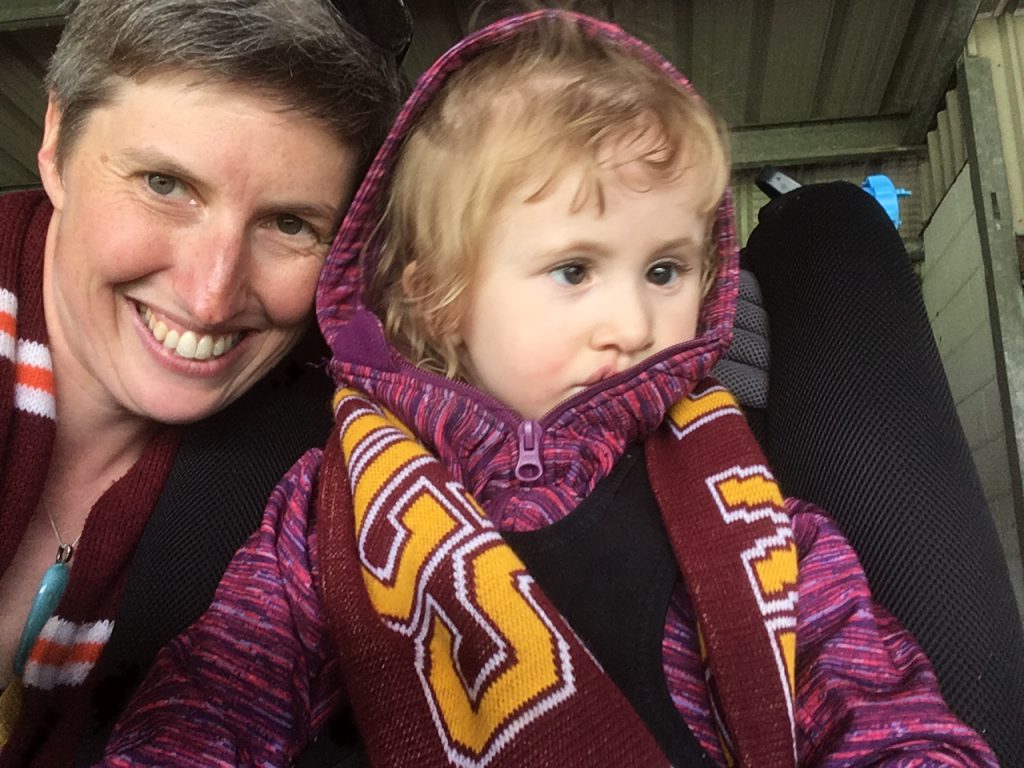 Part of this exciting time up at Batley was Lucy being gifted a personalised home and away shirt. She wears them with pride and a great advantage of having both is she can wear one and the other can go on the back of her wheelchair too to show her name.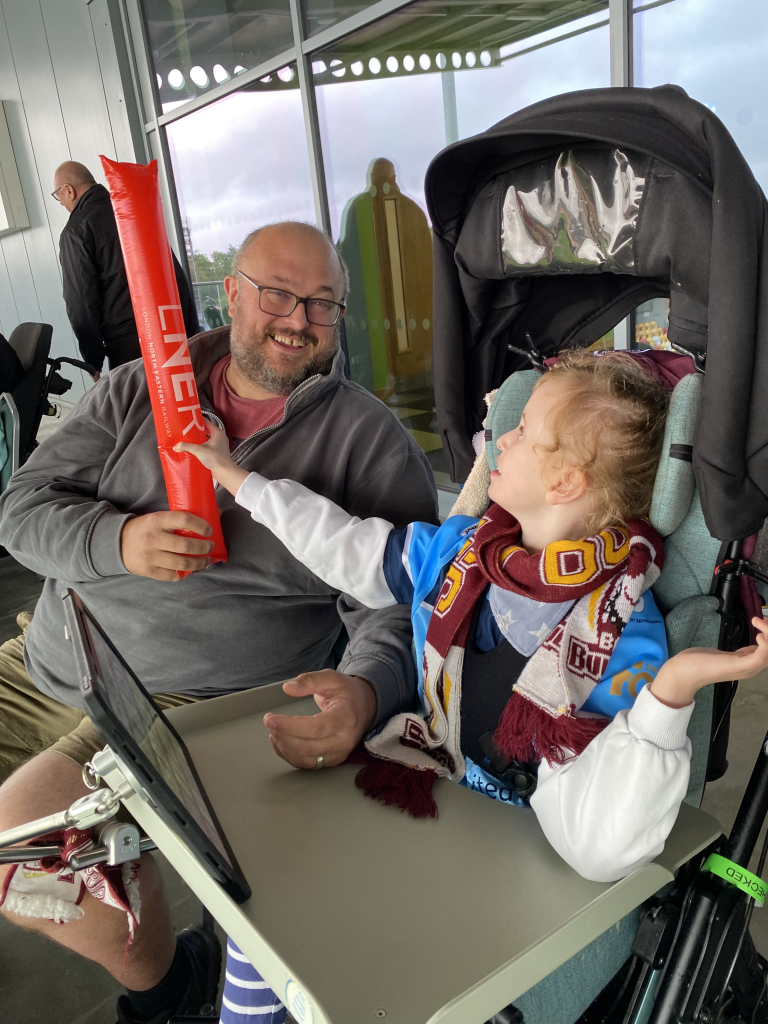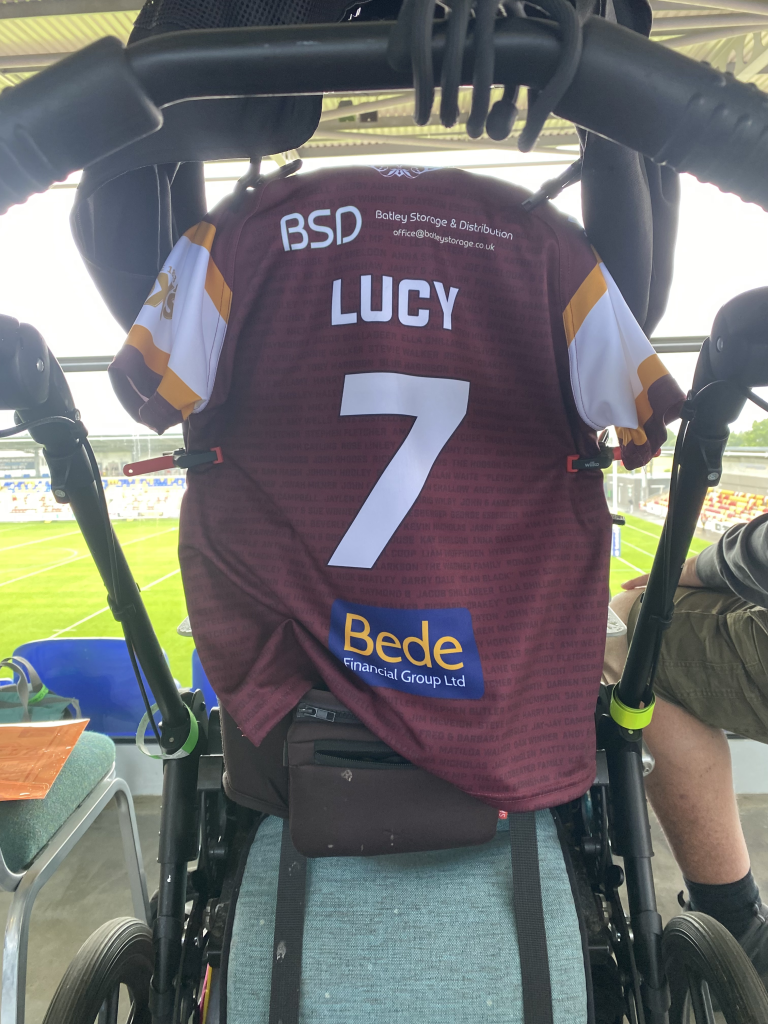 But it's occurred to me that clothing has some much more important functions for Lucy too. It can communicate to her what is going to happen, it can start conversations and it can be a visual cue to her belonging with other people.
Lucy is a Brownie and one of the ways she knows that it's time to go to Brownies is that she changes into her uniform. When she goes into the church she knows what she's there for because other people are wearing the same.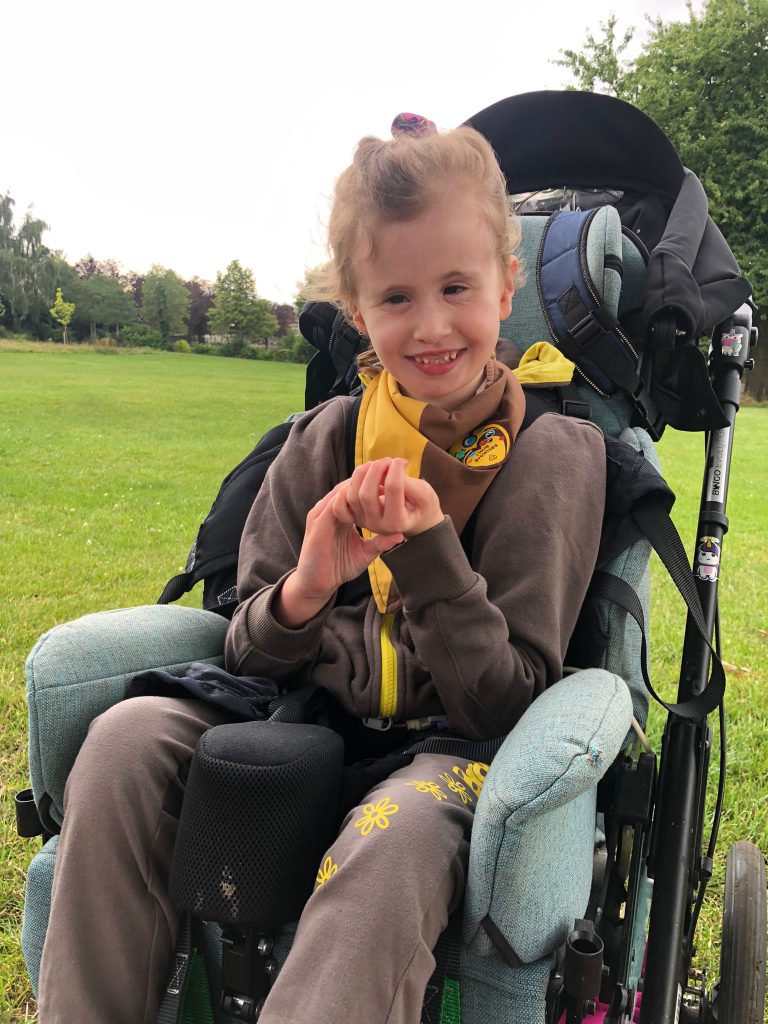 One of the ways she knows it's the weekend is that she doesn't change into her school uniform in the morning, in fact she likely stays in her PJs, unless it's Saturday. On Saturday we often go to Parkrun, we both have our running t-shirts. These clothes are a cue to what's happening.
I know sometimes people aren't sure how to talk with Lucy but I know that one thing people often comment on is her clothing. She loves her Disney (who doesn't) and if she's got a picture of Elsa on her shirt then everyone else knows she likes Disney too. Something to connect over and talk about.
There's the belonging aspect too. I've been involved in uniformed youth organisations one way or another for most of my life, Girl's Brigade, Brownies, Guides, Venture Scouts, Scouter and now Girlguiding volunteer and throughout I've loved wearing my uniform as it makes me feel part of something bigger than myself.
I hope that Lucy gets to feel that too and I think she's beginning to whether it's school, parkrun, Girlguiding or of course the Batley RLFC and Rugby League community as a whole.