Wed 5th April 2023
I'm always coming across cool stuff about AAC and from the AAC world and I figured I'd try and make some regular posts to share what I find.
Sensory Apps and Free AAC
I had some time to chat with Dave Stevens from Sensory App House this company at the Communication Matters AAC exhibition. I'm not sure how long they've been around but it was the first time I'd encountered them. They have some super free and cheap apps available across different platforms and we've been enjoying them at home already. I was also interested in their new communication app PiCom. This is a free app for AAC, they have been able to make it free through up front funding. It uses open symbols and the open board format. The basic vocabulary available on opening the app has a lot of options. I commented to Dave that some of the menus have a distinctly retro look, apparently this is deliberate to support it working cross platform. It's absolutely worth a look if you need free AAC available on any device.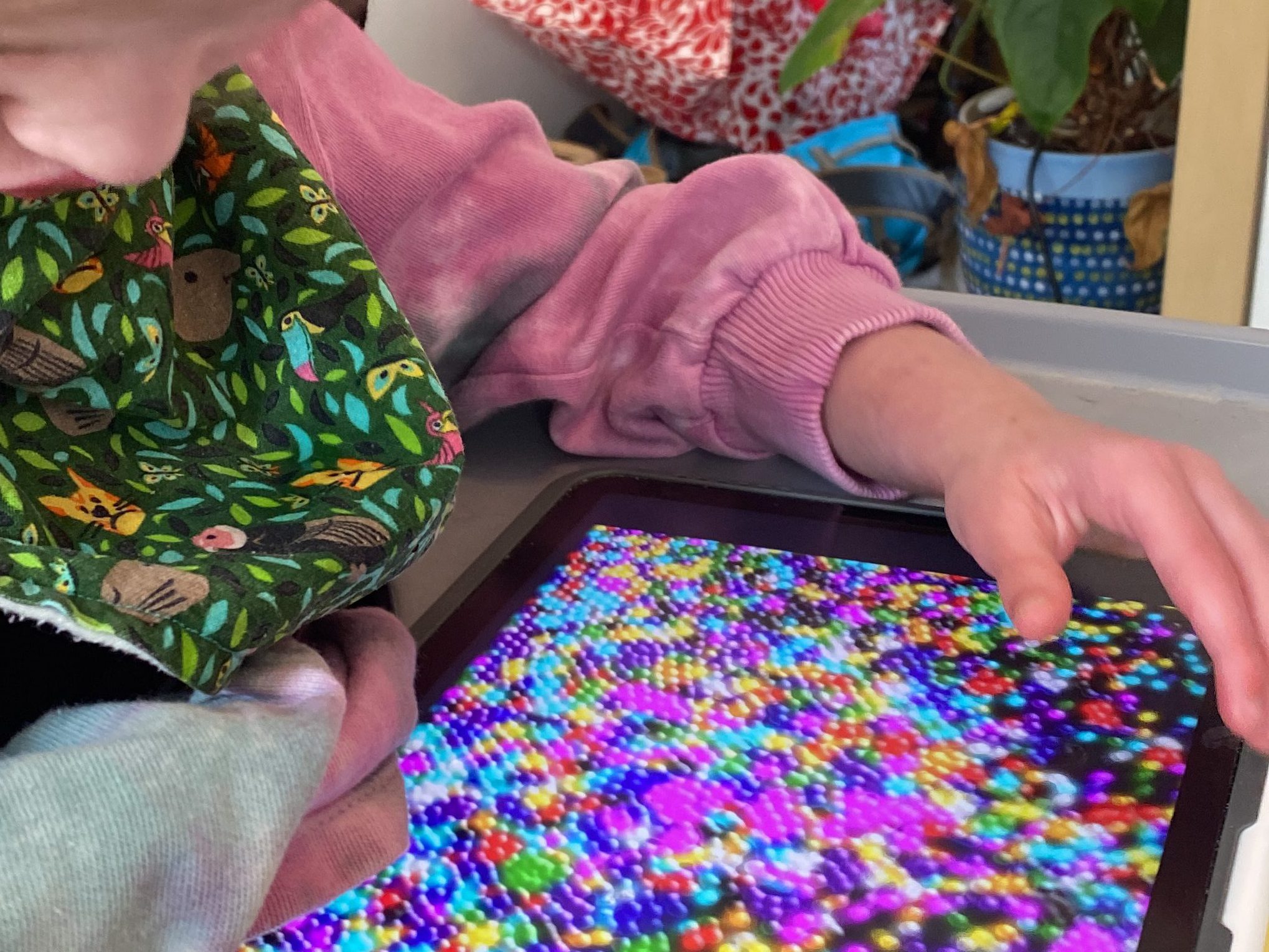 Super AAC video for parents.
I came across this video from Two Way Street (awesome name for an AAC service). It's such a great introduction to AAC and I LOVE LOVE LOVE, how it starts with observation and connection. I've been thinking about this a lot myself lately.
Simple getting started guide-getting an app.
The wonderful Sensational Learning with Penguin created a post for parents about setting up an AAC app for your child.
https://www.instagram.com/p/CqgoiIuMI53/?utm_source=ig_web_copy_link
Personalised Voices for Kids
At the AAC awards I met Suzanne from Acapella Group who are developing personalised AAC voices for children and teens.
Thought provoking podcasts about the experience of black families.
I also wanted to include two podcasts I've listened to lately both hugely valuable and interesting in understanding the experience of black families with disabled children and autism. The episode 'I just want to eat chocolate, watch a movie and cry' of 'The Skies We're Under Podcast' with Kenny and Tutu Popoola founders of Black Special Needs Parents (BSNP)and 'Does Black come before being Autistic, and other issues' on the Uniquely Human Podcast with Tiffany Hammond (whose first picture book I already have on pre-order!). I especially loved Tiffany's take on the identity/ person first discussion… in short, there are bigger fish to fry!
https://www.facebook.com/blackspecialneedsparentssupportnetworkuk/