When Lucy got her team shirts I there was talk of them being signed. I was a bit nervous about that to be honest. If she was going to wear them then I knew they would be likely to need washing often and I didn't know really how much she would make sense of the idea of a signed shirt. It was one of those things that, although it would mean something to me and I'd get excited I wanted her to have a way of making sense of it too.
I suggested that maybe an autograph book would be more meaningful and tangible for her to have. Lately I'm a big fan of canva for making things. I find it pretty easy to use and again it meets one of my essential criteria, it's free. (There is a premium option but I find I can do most of what I want to with the free offering). I used canva to make a template for pages in the autograph book. (Again I hope the club will forgive me for pinching the logo from the website.) Canva has a cool little feature that picks out colours form an image so you can make them match text and other features.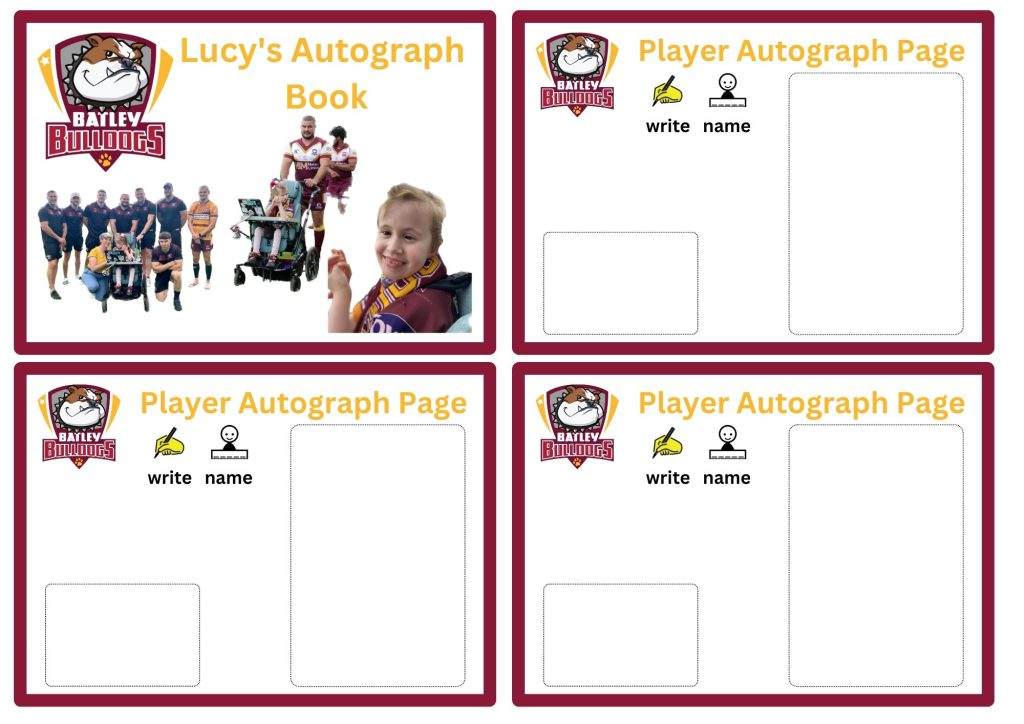 I cut up the Batley page from the lovely Batley Together magazine we were given at a recent game and used them to allocate pages.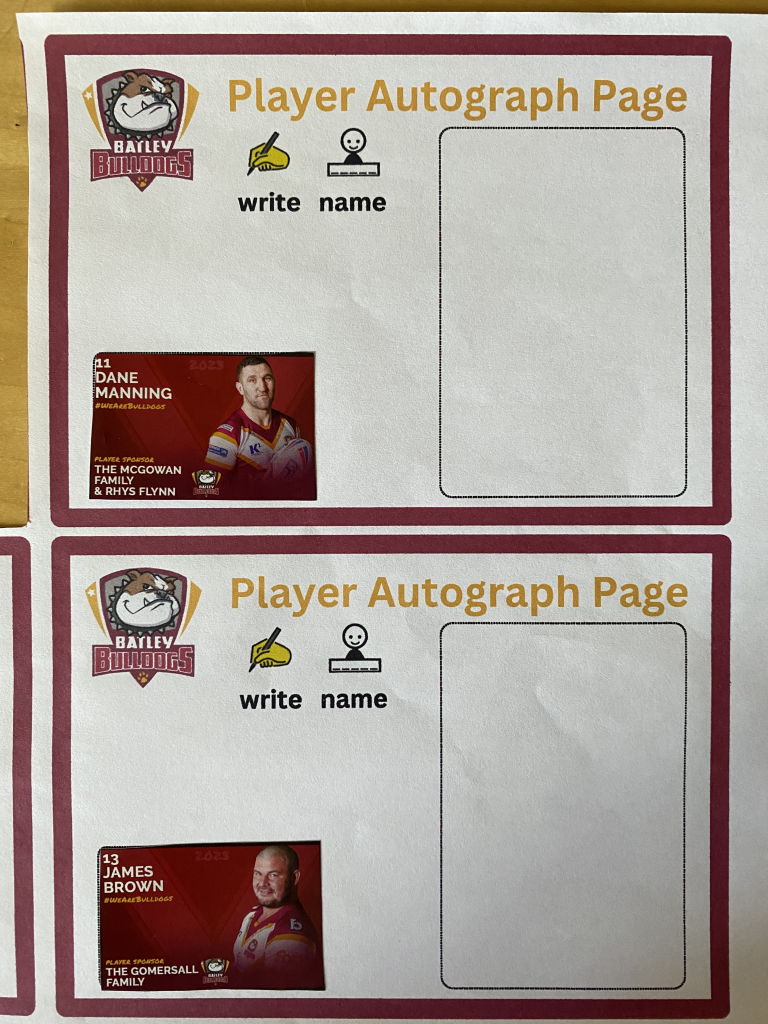 We also have a tiny printer called a 'sprocket' by HP. This is a bluetooth printer that prints 2in x 3in pictures from your phone onto little stickers. So I left a space to stick a picture of Lucy with the players too. Then I've laminated the page. Unfortunately I've learned that some of the pictures from the printer don't cope well with being laminated (they go a bit green!) so I stick them on after laminating.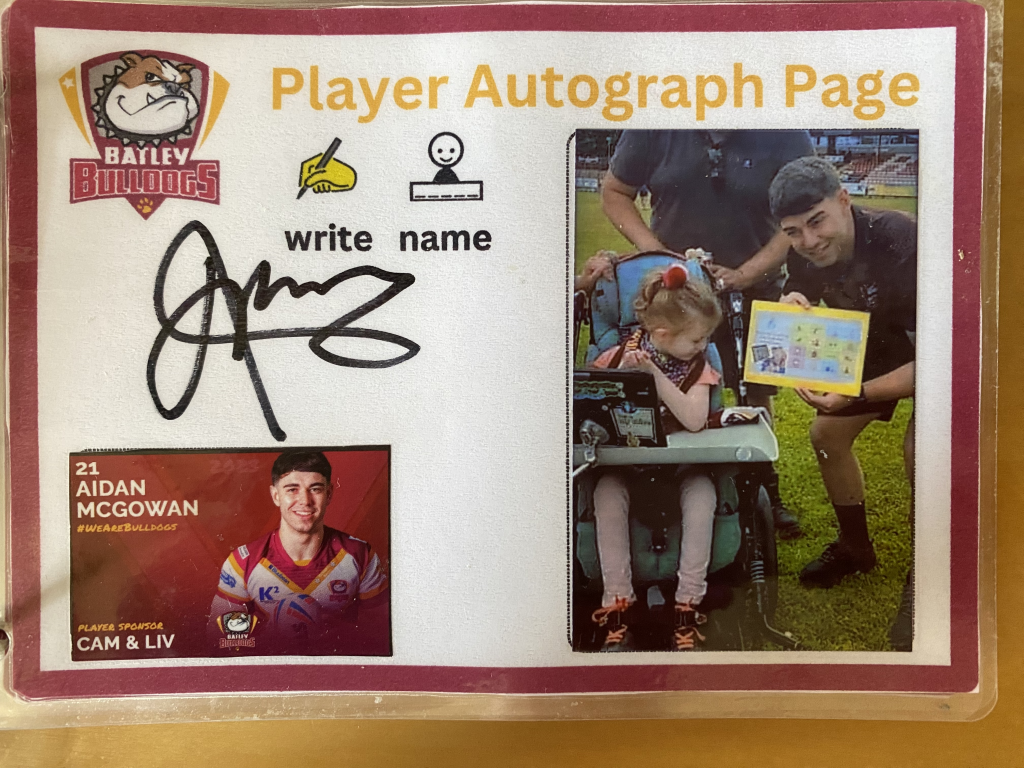 I've also now done pages that say just 'Autograph Page' for coaches, physios, former players and the rest of the team!
Because I can never quite let go of being a Speech Therapist I figured this format allows Lucy to match pictures to people (a cognitive skill). See the players write (developing literacy awareness) and create something she can keep as a memory and show to other people. With that in mind we also added some memory pages where Lucy has explored letters on a keyboard to write about photographs of her at games and made pages where I've written notes about what's happening.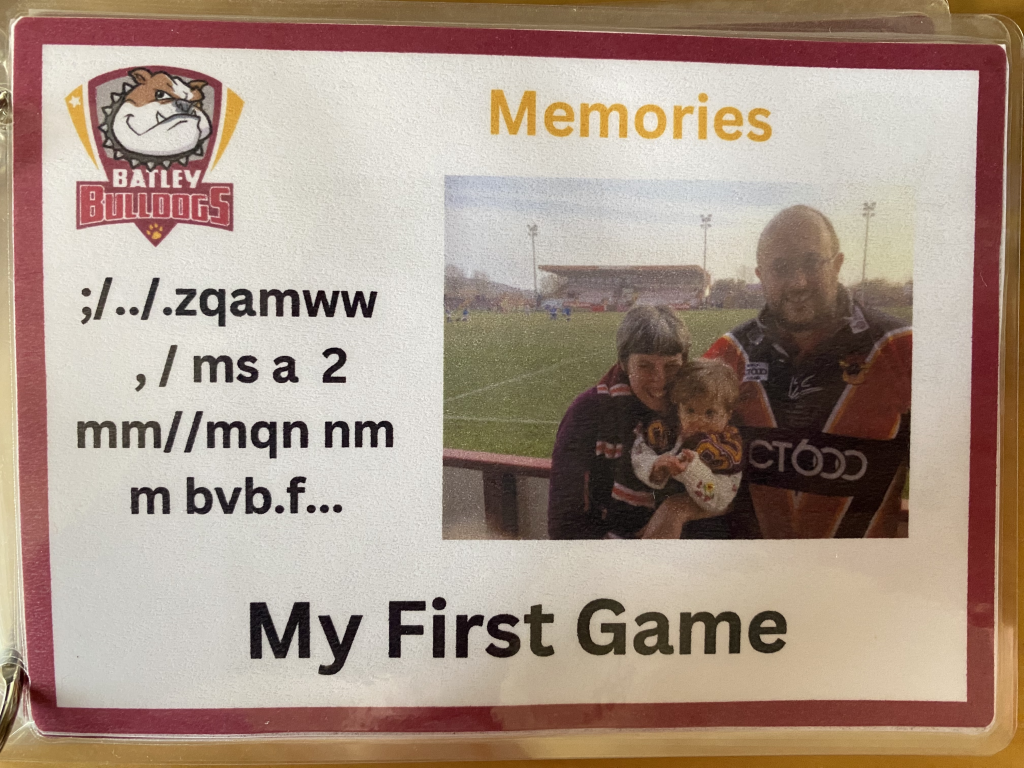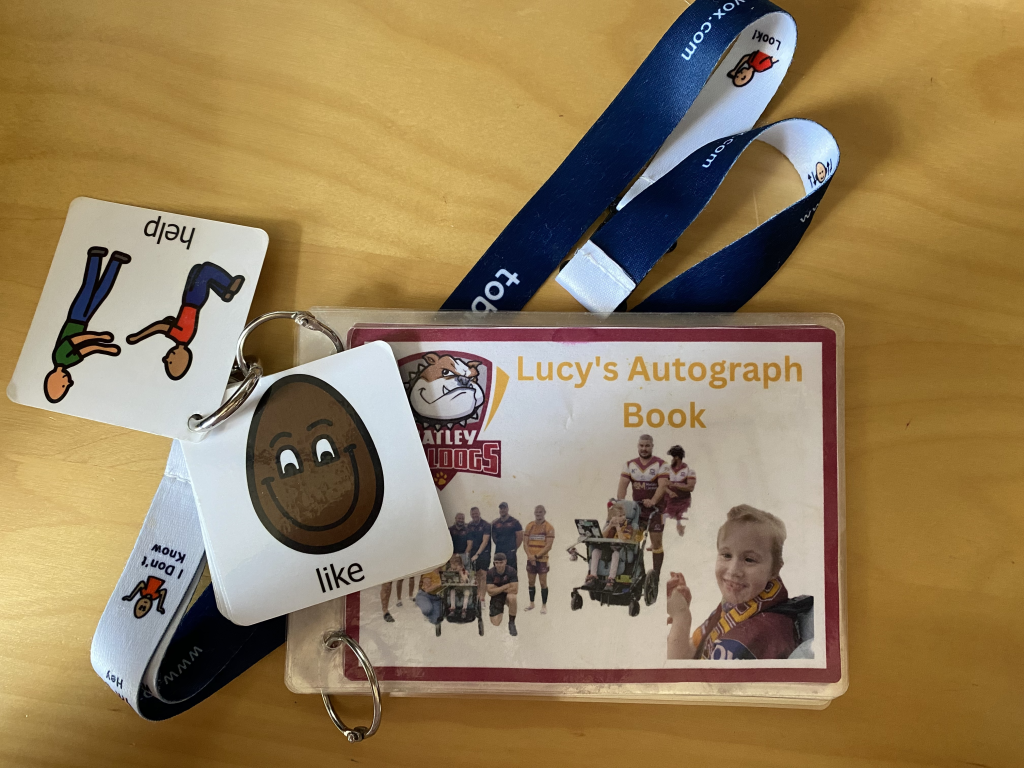 It's been a lovely project to do together. I've been able to be creative and Lucy's been able to see her own writing and memories. We know it's been a big success because on the day after the 1895 cup semi-final Lucy took her book into school, showed it to everyone and didn't let go of it all day! She loves looking at it which is why it already looks a bit tatty! Thank goodness for laminating pouches.