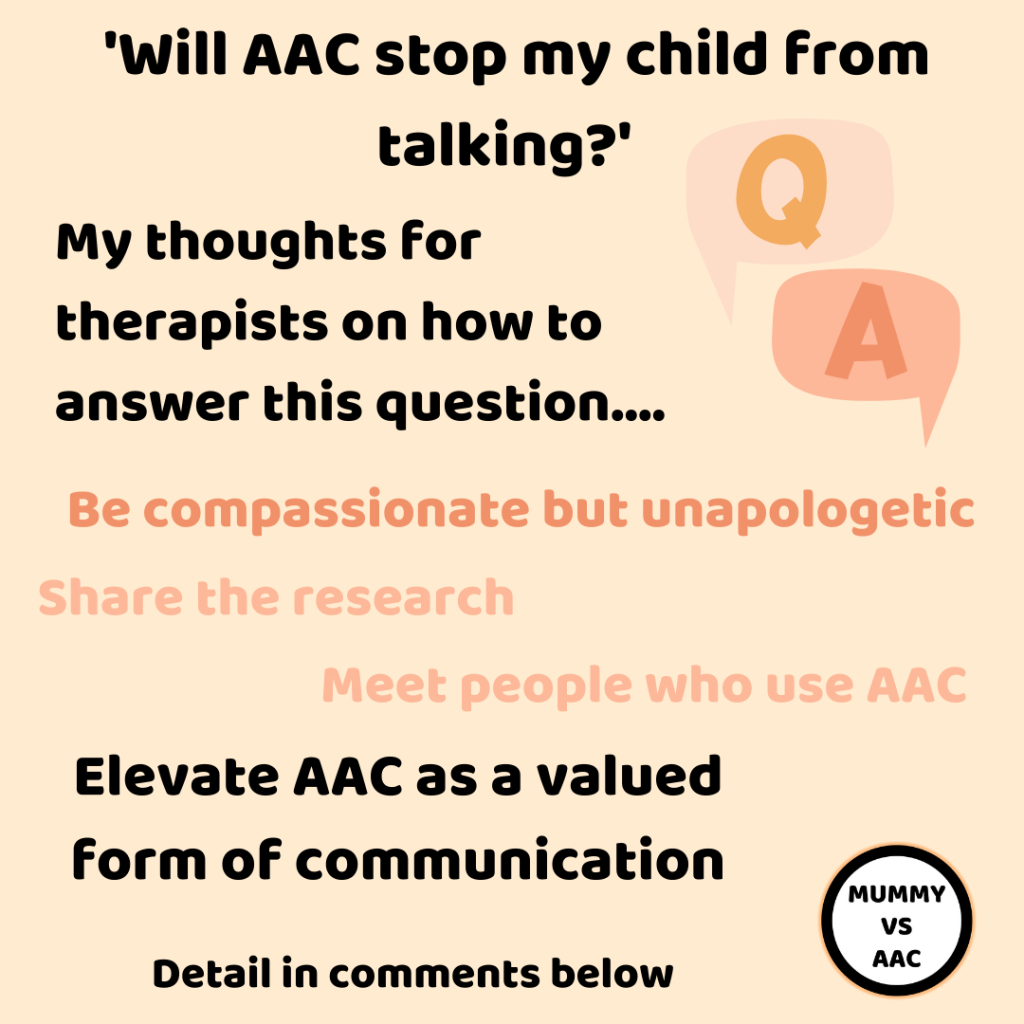 This question comes up a lot in social media and in the literature around AAC. Most often the way this question is answered is, rightly, by reinforcing the fact that research shows that AAC supports language and speech development.
I think though there is an important area we miss in answering this question for parents and that is being able to see and understand the benefits AAC has for older children and adults and to reframe using AAC as part of communication as success of AAC and not failure of speech. My best teachers in this have been the adults with learning disabilities I've worked with and AAC advocates I've met and followed through the 1voice charity and social media.
I also think that therapists need to be very cautious that we are unapologetically positive about AAC introduction. That they are advocates for it and as part of this elevate the voices of those who use and benefit from AAC.
If the focus is too much on the research driven message that AAC supports the development of spoken/ mouth words then there is an implicit devaluing of AAC as a means of communication and as an AAC community need to be very cautious of that.
Image description: Title reads "Will AAC stop my child from talking?'
My thoughts for therapists on how to answer this questions…
Be compassionate but unapologetic
Share the research
Meet people who use AAC
Elevate AAC as a values form of communication
Detail on comments below.
There is a Q and an A in speech bubbles under the title and the words Mummy vs AAC in a circle at the bottom of the page.